Meet the LBA's 6th Cohort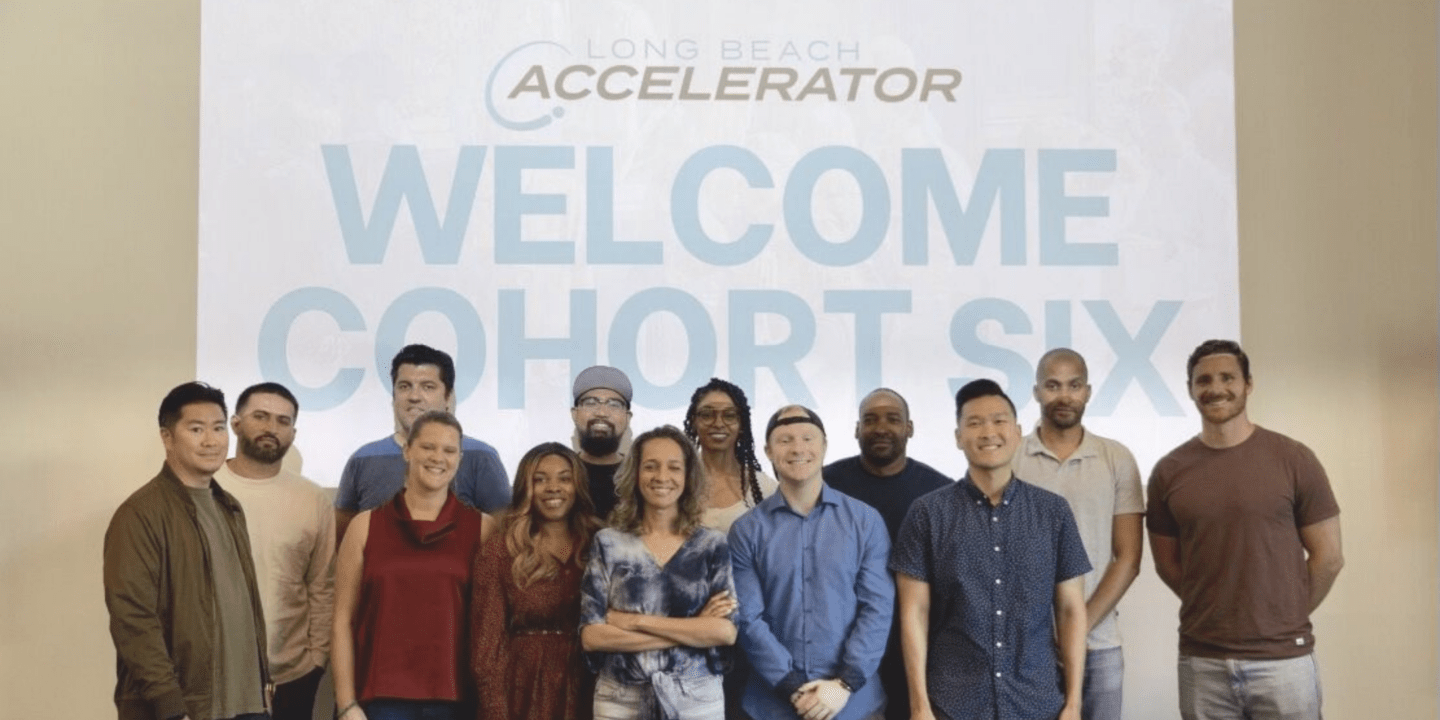 The Long Beach Accelerator (LBA) welcomed our 6th Cohort to town this month for a week long in-person programming where they had the opportunity to meet fellow LBA founders and alumni and our broader ecosystem at our "We are Long Beach" Tech Ecosystem Mixer. We look forward to welcoming them back to Long Beach for their Demo Days in October, we invite active early stage investors to RSVP below.
Businesswise: Businesswise is a podcast ad marketplace for b2b marketing.
Exchvnge: A community-driven freemium social marketplace designed for independent fashion resellers.
Flute Technologies Inc.: The app that buys you drinks!
GoFlyy: GoFlyy powers premium tryon experiences for fashion ecommerce brands.
Gotchoo: Gotchoo is a simple online gift giving service that is better than a gift card.
Kenko Physical Therapy: Kenko aims to eradicate chronic pain with an End-2-End platform that fosters a continuous engagement between Physical Therapists and their patients
PracticeAxis: A HIPAA compliant CRM that enables owners of private mental health practices to scale while increasing access to care.
Productions.com: Productions.com is the talent solution that connects brands to vetted local production talent, saving them time and money in the process.
Scedugame: Scedugame is a mobile application that enables gamers to establish deep, meaningful and impactful connections with other gamers.
---
Active early stage investors are invited to register to attend Demo Day for the LBA's 6th Cohort. 
In Person - October 17th - 1:00 PM - 4:00 PM (PT)
REGISTER For In Person Demo Day
Virtual - October 18th - 12:00 PM - 2:00 PM (PT)