Locating in Downtown Long Beach
Long Beach Convention & Visitors Bureau
Downtown Long Beach is a walker's and  bicyclists' paradise. Find all the amenities you need on dedicated bike lanes or on foot, or hop on one of the many options (metro, bus, ride share or taxi at the Long Beach Transit Mall. Or even catch a water taxi) at the waterfront! Long Beach's many distinct neighborhoods beckon, each with their own appeal. And there is no more central place to connect with all of Southern California.
1.38
un-square miles of walkable urban waterfront
A major city with major amenities…

minus the steep upcharge.
2019 Average Monthly Apartment Rent ($PSF):
$2.70
Downtown Long Beach
4M+
folks traverse the streets of DTLB annually
1.7K+
STEM-related degrees conferred by CSULB in 2017-18
2019 Average Class A Office ($PSF):
$2.69
Downtown Long Beach
Learning in Long Beach
CSULB is a public institution founded in 1949 and is part of California's 23-member California State University (CSU) system. At 322 acres, it is one of the largest campuses with a total student enrollment of 38,000. CSULB also founded the Institute for Innovation and Entrepreneurship with the mission to provide programming and guidance for innovators and entrepreneurs that leads to success.
The IIE at CSULB is a central hub for innovators and entrepreneurs in Long Beach where their programming and services support long-term economic growth that is inclusive and sustainable for Long Beach's diverse community.
The IIE combined with MBA Alumni and partners also founded the Beach Incubator program at CSULB where they offer a series of workshops and classes on how to build a business with topics ranging from how to create a prototype to sales and marketing.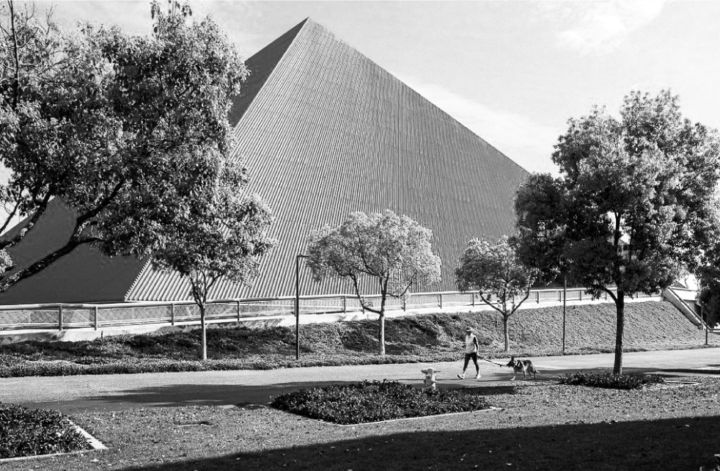 CSULB
Growing in Long Beach
Long Beach has been known since inception as a place of industrial and commercial innovation. Long Beach's main industries are high-tech or quickly technologizing.  This provides both a depth of industry expertise to learn from as well as potential commercial partners.  
   
Healthcare
From award-winning hospitals to medical labs, insurance providers to senior care, the healthcare ecosystem is a robust and important part of the industry and employment picture in Long Beach.
Logistics
The combined ports of Long Beach and Los Angeles are the largest in the Western Hemisphere. A total of 37 percent of U.S. imports and 22 percent of exports flow through the ports, contributing to over $256 billion in trade and 3.3 million jobs.
CleanTech
Because of its main industries, CleanTech has a natural incubator in Long Beach. Companies that commercialize clean energy, environmental, and sustainable products and services are greatly needed and are shaping the future of these massive industries.  
BlueTech
Like CleanTech, BlueTech has a natural home here. Building products and services that protect our oceans and waterways and service our maritime industry has created several key players and a hot emerging industry.
Aerospace
Perhaps no industry is as tied to the history and culture of Long Beach as its aerospace industry. Far from being a thing of the past, it is thriving with major players (think Boeing and Virgin Galactic) and dozens of supporting product and service companies.
Cybersecurity
As millions of people pivoted to work from home since March, cybersecurity risks have increased exponentially. The need for cybersecurity solutions that enable a zero trust security model has never been greater. 
Education
Educational institutions abound, including CSULB, Long Beach City College, LBUSD, and many trade, technical, and charter schools. These institutions make education the #1 employer in Long Beach, and ripe for opportunities in EdTech.
Other emerging industries
These seven industries are by no means the limits of Long Beach's commercial and technology power. From financial services to communications and media to consumer and beyond, Long Beach is moving at the speed of innovation!
Long Beach Convention & Visitors Bureau
One
director

y to end them all

The city of Long Beach has created an extensive curation of business resources that are available to support you as you develop and grow your startup in Long Beach. Go ahead: take a look around.