Cohort Spotlight | Gritty In Pink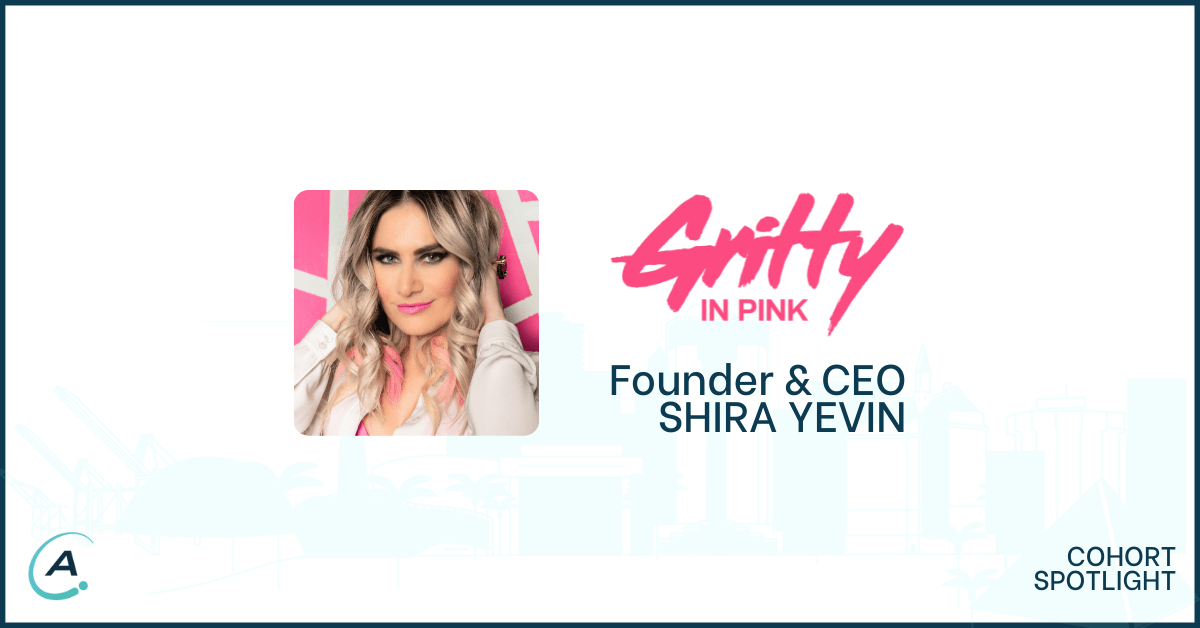 Introducing Gritty In Pink
Shira Yevin crashed the Vans Warped Tour with her all-women stage and now she is taking on the male-dominated music industry by connecting talented women with roles in the industry. Gritty In Pink is building INPINK, a women-powered Upwork for the music industry. INPINK connects music industry pros with a diverse community of female creators. Our big vision is to become the global destination to hire female freelancers in every industry. 
Connect with Founder, Shira Yevin
Connect with Gritty In Pink,
LinkedIn | Twitter | Instagram | Facebook
In conversation with Gritty In Pink Founder, Shira Yevin
How did you come to be an entrepreneur? 
Being an entrepreneur has always been in my blood- since 4th grade when I started a stress ball business, filling balloons with flour! Then when I was all grown up and in the beverage business, I helped launch Bev canned wine, and learned all about modern start-up culture.
How did you learn about the Long Beach Accelerator and what attracted you to apply and subsequently join the program?  
A good friend of mine, Kana Lee, knows John Keisler and saw his LinkedIn post. I was so excited and applied with a good feeling. My research on the program, and 1:1 interview, really sold me on the fit, because of the LBA's commitment to diversity, and supporting female founders.
What aspect of the Long Beach Accelerator Program have you found most valuable to the growth and accelerator of your company and why? 
The mentorship from Andrea and Chris have been invaluable, as well as investor intros, and fundraising training. Also, the camaraderie between cohort members, as I've gotten a couple of helpful introductions to potential partners and team members.
Have you reached any exciting milestones since joining the LBA?
We have secured commitment from a celebrity Strategic Advisor, to be announced soon! We have also brought on a Full Stack Developer, and executed a big music event in Long Beach.
What would you share with a startup founder that is considering applying to the Long Beach Accelerator?
Do it! The LBA is a top-tier program, and the small community and close attention you get are parallel to none. Sunstone is also an amazing investment partner for your business.
INPINK beta marketplace is now up at INPINK.com. Join the movement, and hire a female freelancer from our diverse community of creatives!