Cohort Spotlight | Pathloom
Founder: Ankit Jain
Outdoor trip planning made easy!
Connect with Pathloom: 
Website | LinkedIn | Facebook | Twitter | Instagram
In conversation with Pathloom Founder, Ankit Jain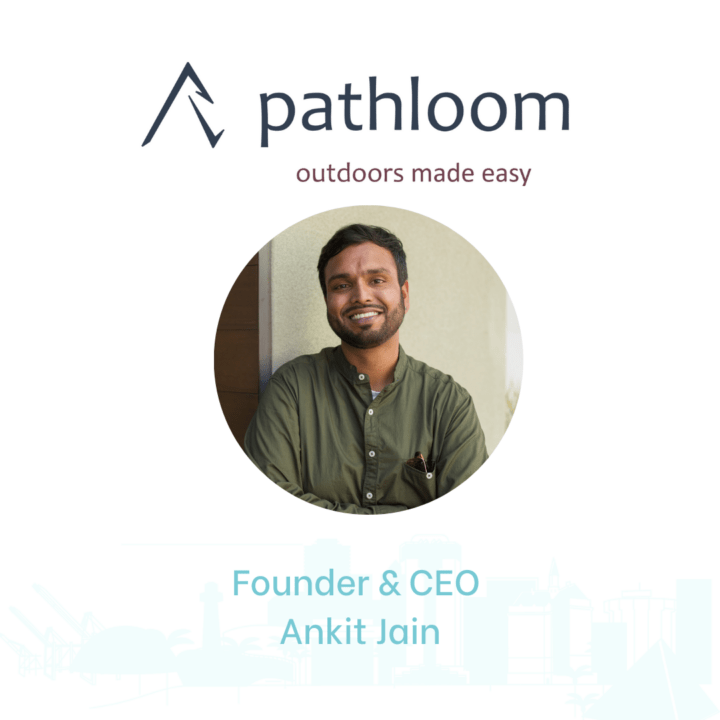 How did you come to be an entrepreneur? 
I started my entrepreneurial journey as an Astropreneur working with early-stage NewSpace startups after graduate school, and working with projects like mission planning for the Moon and methane detection via microsatellites. I've always had a passion for doing challenging things, hence entrepreneurship naturally attracted me. However, it was when I was personally frustrated in the outdoor trip planning process for a backpacking trip to the Grand Canyon that I saw the vision for Pathloom, and by leveraging my data, GIS, technology and early-stage experience, how it could help reimagine the way people get outside!
How did you learn about the Lon

g Beach Accelerator and what attracted you to apply and subsequently join the program?  
I became aware of LBA from a fellow Founder Institute Alumni. He talked to me about LBA and the exciting things the team was doing to help entrepreneurs like myself tap into the thriving SoCal ecosystem and how the program could help accelerate Pathloom's objectives.

After subsequent follow ups with others like Andrea and Chris in the application process, I knew the value add that LBA had to offer for me and Pathloom.

I haven't looked back since, and it was an amazing decision to join LBA - the cohort is impressive; the LBA staff, mentors and board members are high caliber; and we've already witnessed the value that LBA has brought for us.
What aspect of the Long Beach Accelerator Program have you found most valuable to the growth and accelerator of your company and why? 
The sessions have provided a lot of great insights for us. The mentors and our conversations with them are highly valuable and we're adapting our strategies based on the one-on-one feedback. The pitch sessions and feedback have helped us nail down our pitch. I'm looking forward to tapping into more of the network as we gear up for fundraising activities and other partnership and business development efforts.
What would you share with a startup founder that is considering applying to the Long Beach Accelerator?
I'd highly recommend it based on what they're looking for from an accelerator program. LBA is high value, the network is amazing, and most importantly, the LBA staff and mentors are always there for help and to lend their valuable expertise to the cohort.