Turbocharge Your B2B Digital Brand – Part One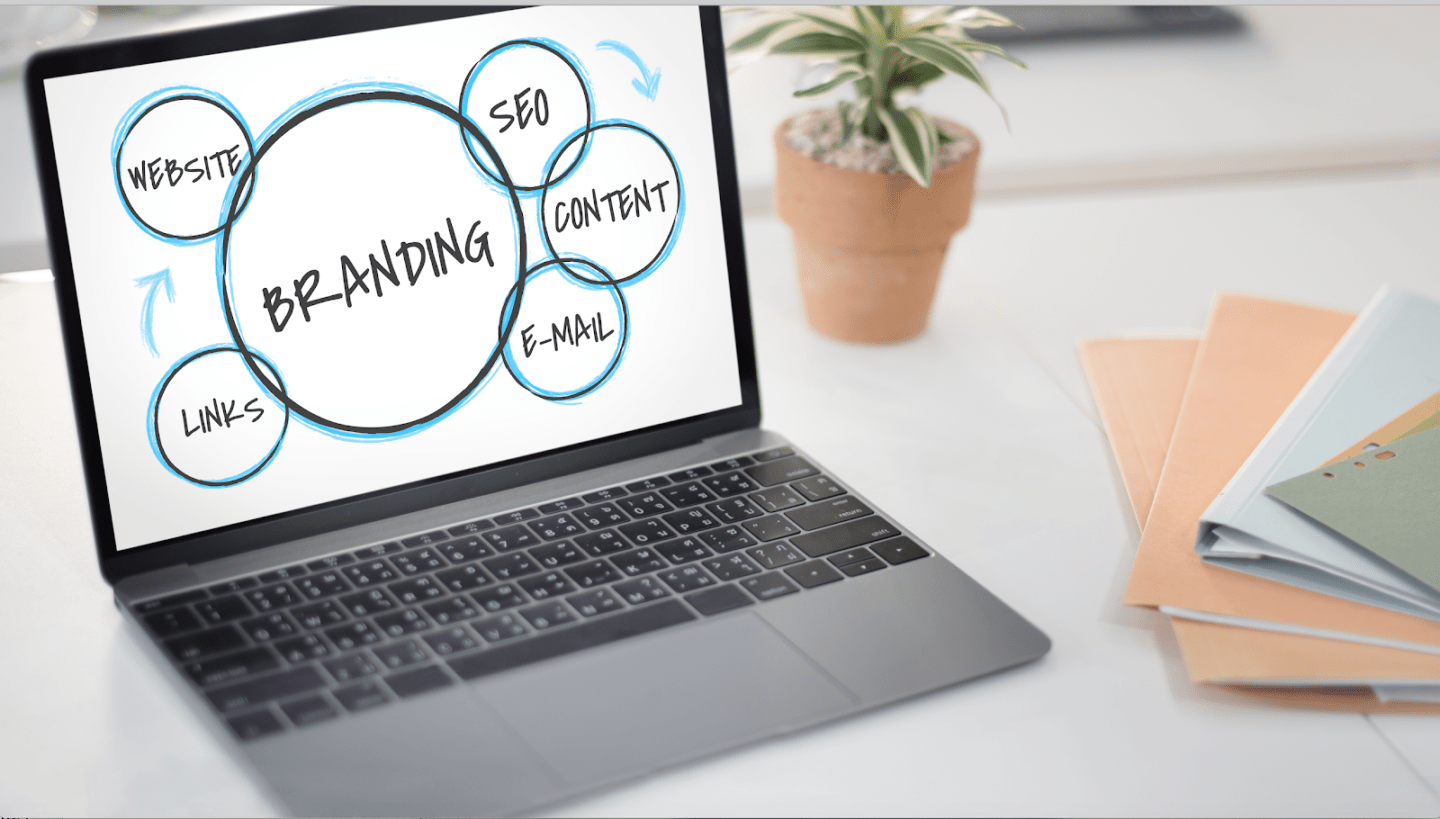 by Janice Roberts
Long Beach Accelerator readers are well aware of the importance of digital branding. This fact became even more apparent recently, with the experiences of the pandemic, and is further underlined by McKinsey's analysis of 10 years of eCommerce growth that occurred in 3 months during the Giant Digital Pivot of 2020.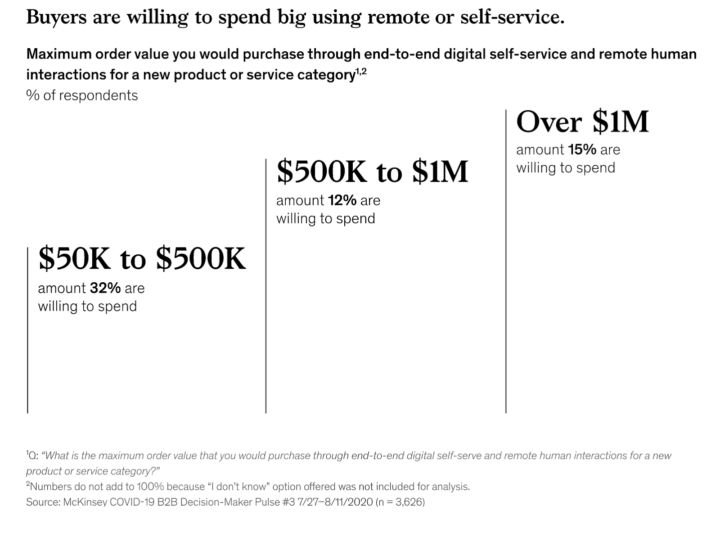 Perhaps even more shocking for B2B traditionalists, a second McKinsey study found 27% of 3600 B2B decision-makers surveyed in Q3 of 2020 said they would spend as much as $500K+ in a complete end-to-end digital or remote transaction. 59% are on-board with $50K+.
Transformative thinking (and action!) like this presents both a great risk to those slow to respond, and an incredible opportunity for the disrupters positioned to seize the advantage. 
Is your digital brand experience ready to take this on? Does your brand voice resonate with these buyers and streamline their customer journey?
If not, you must adapt and refine your digital presence. In this post, and a second one next week, we'll explore the ten steps needed to address these needs, serving as the building blocks for a world-class digital brand. 
---
Let's start! Elements to consider in building your digital brand
It is understood that many in the present Accelerator cohort have already put a stake in the ground to establish and amplify your brand. But for the broader audience of entrepreneurs and startups, you will need to begin with the basics: 
Selecting a company name 

Securing an online presence 

Create and establish a visual identity that is modern, compelling, memorable, and resonates with your target audience in early testing. 

Identify and document target customer personas 

Focused messaging; informed by the personas, underlining the differentiated benefit
These first three steps lay the foundation for your digital brand and success. For traditional brands stuck in an out-dated rut (be honest! Some of you might come under this heading!) you may even consider a refresh taking these elements into consideration. The remaining steps for digital brand effectiveness are essential for start-ups or established companies looking to operate at peak effectiveness online. In this post, we'll cover the first five, taking each of these in a bit more detail.  
Check back with us next week to get greater insight on the remaining steps six through ten!
1. Selecting a company name
Yes. It really is that hard. And yes, it really is important. That said, at some point, you reach a diminishing point of return. The last company we named took 4 weeks. Last year, a leadership team of seven spent 4 months naming a newly-merged entity (if I had to do it over again, it would have been a team of three and cut that time in half!) 
Brainstorm, ask your associates, other stakeholders familiar with your idea or offer and consider all elements of the value you are bringing to the table. Go to Google Translate and input keywords and look at various languages for your value prop. Failing all else, there are many naming programs you can leverage, like this one at Namelix.
Find something that you can build on. That makes you proud and falls off your tongue. Naming is not for the faint of heart and has been known to take months and six or seven figures even. Most startups don't have the luxury of either the time or money, so use your great, creative brains and toss around names until you land on one that you can own digitally, that speaks to you – and more importantly, your target audience. 
2. Secure an online presence
At least as important as the name is the real estate you own on the web. Again, it is HARD to get a dot com that is affordable, unique, and memorable. But it is both possible and important. Don't settle for a .net (unless you are a networking company) or .us (unless you will only operate in the US and it's part of clever positioning). 
If you are leveraging advanced technology "ai" is a great addition or "io" is hip now and could remain that way. "Co" is used by start-ups frequently and "org" is for non-profits. Some new vanity domain addresses include naming structures like "art" and "dev". If that fits, go for it, but most of the time a small company or start-up should be looking for a .com to enable prospects to find them more easily. 
3. Create a visual identity
Just as your website is the face of your company today, your logo captures the essence of your brand promise. Your company will be judged on this mark as it first appears to prospects, so don't just throw something out there. Design matters. Colors matter. Showcase your style, your company purpose and your culture. Budget allowing, top-notch talent can really help here: Clutch.co lists thousands of reviews for naming and branding agencies, giving you a great starting point, with price ranges, locations, and areas of specialty. 
If there is no creative talent inside, and budgets are slim as you are starting out, subcontract through Upwork, bid the project out at 99Designs or find a graphic arts recent grad who can pull together a look based on your input. The look you seek should be unique to your company, reflecting the value you provide.
4. Identify and document target personas
A great customer experience, the backbone of a great brand, starts with a keen understanding of the target customer – their likes and dislikes, goals, challenges, and measurements. Ask, what keeps them awake at night? Where do they usually get their information? Who do they trust? How do they make decisions, what inspires them to invest in a business solution such as the one you offer?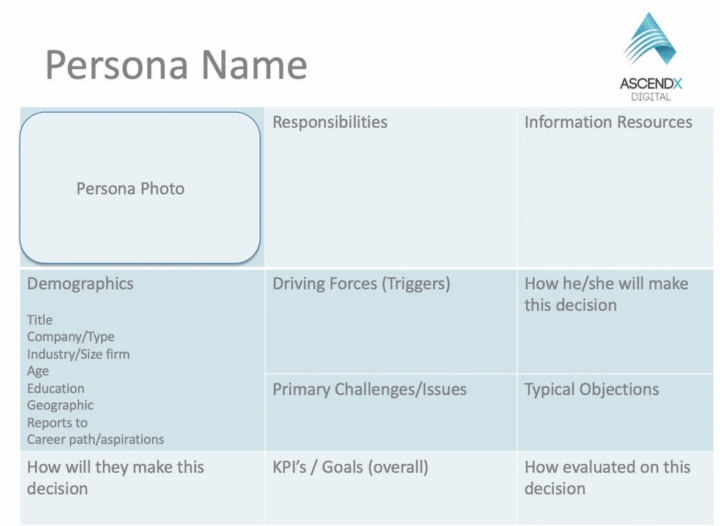 If you already have early customers today—take a look at the ones who are most profitable, the customers you would like to repeat hundreds of times. Pull together a profile, a composite of these attributes. Interview them where possible. Research the verticals (here is a list of active industry associations.) And pictured here is a template to get you started. Seek feedback on your personas, especially with those team members who have the richest customer interactions, typically in Sales or Customer Success.  
And then share your findings broadly within your company –across functions and the executive team, R&D, and engineering. These personas (we recommend you start with 1-3) should inform your strategies, your messaging, your product development, and your positioning. 
5. Focused messaging based on the persona and differentiated value
Looking at a competitive landscape of similar offerings, develop major messages and an umbrella value statement that addresses pain points developed in your persona and differentiates the solution you are delivering. 
Your central statement, your value proposition, reflects your central positioning in the market and is crafted (and tested!) to address your persona's concerns. It includes:
WHAT you are offering (a descriptive statement – in plain words – of what you are offering)

WHO cares about this offer, so they recognize you are talking to them!

WHY customers would care about it – the chief benefit! This needs to be tied in with concerns your persona has expressed

The PRIMARY DIFFERENTIATOR – that which makes your offer different and BETTER than your competition. Different and better, as measured by your target customer!
For start-ups, a version of their value proposition should appear on the home page, above the fold, stated in a compelling way from the customer's perspective. You are trying to capture interest, and explain your value, all in the brief seconds you have their attention when they visit your website.
Behind that value proposition are supporting messages, including customer "proof points" – including references from existing customers or industry watchers, awards, and accolades given by others that assign credibility to your solution. These should be presented in context, in a way that shows a relationship to the concerns and desires of your target audience or personas. 
Messaging will be one of the most important activities your company (any company, any vertical, any industry!) will work on. Words matter, and while you'll want to test nuance and find optimal conversion points delivered by different messages, you don't want to change your core message – the basic value you deliver to the market, as frequently as you change your underwear. Your position in the market, reflective of your brand's promise, should be a stake in the ground. Pick a position, one that speaks to your audiences, and stick with it – build on it, deliver proof points and supporting messaging over time.
---
You'll need to tailor your messaging to the touchpoints that are key in the buyer's journey, but you'll have to wait until next week to learn more about how to do that!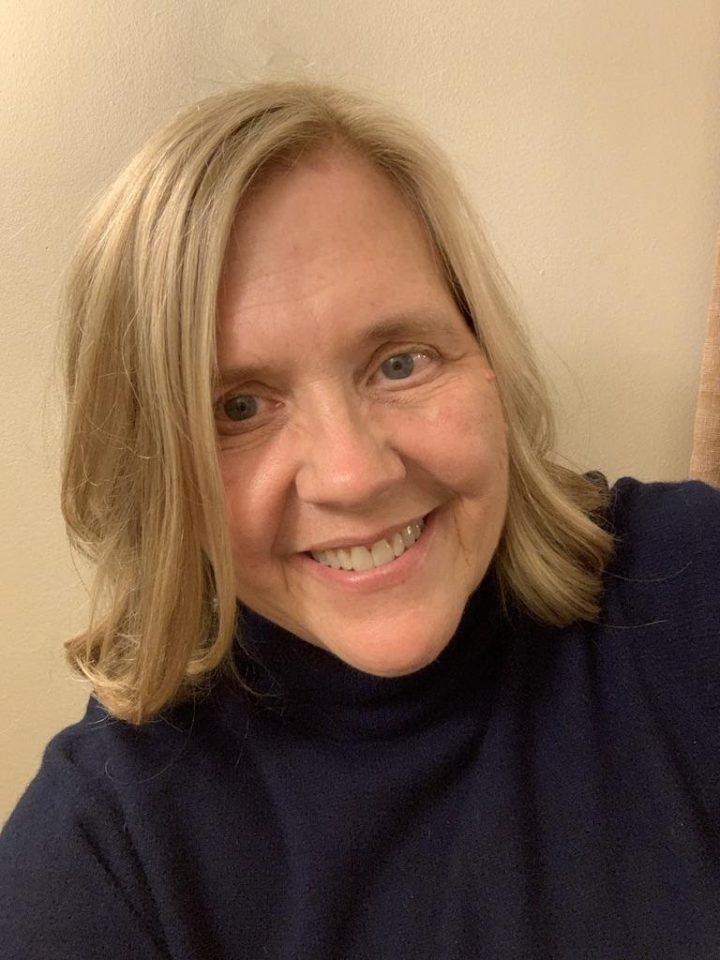 Janice Roberts, formerly of Belmont Shore, misses life in Long
Beach! Now based in Northern California, she is co-founder of
AscendX Digital, a digital commerce consultancy focused on
helping B2B clients deliver best-in-class digital brand
experiences and excellent product information that converts
eCommerce shoppers to buyers.
A long-time tech marketer, with experiences ranging from start-
up to tech giants, you can subscribe to more of Janice's thoughts
and marketing advice at AscendX Digital, on Twitter 
or reach her directly at janice@ascendxdigital.com.